TAMPA — When exactly did you give up on the Lightning?
The Tampa Bay Lightning have the benefit of experience behind the bench to guide them, and a favorable schedule should put them in the playoffs.
Does Steven Stamkos have a true rival in this league?
With Joel Vermin being sent back to Syracuse, someone looks ready to return to the lineup.
Transcribed for accessibility. Tampa Bay Lightning General Manager Steve Yzerman discusses the Bolts playoff push, injuries affecting the team, and superstar Russian winger Nikita Kucherov.
The Bolts rally from 4-1 to beat the Blackhawks, Gourde gets his second goal of the season, and Cooper explains the decision to put Vasilevskiy back in net.
TAMPA — As many times as the Lightning has rallied recently, as much fight as it has left, this still looked pretty darn bleak.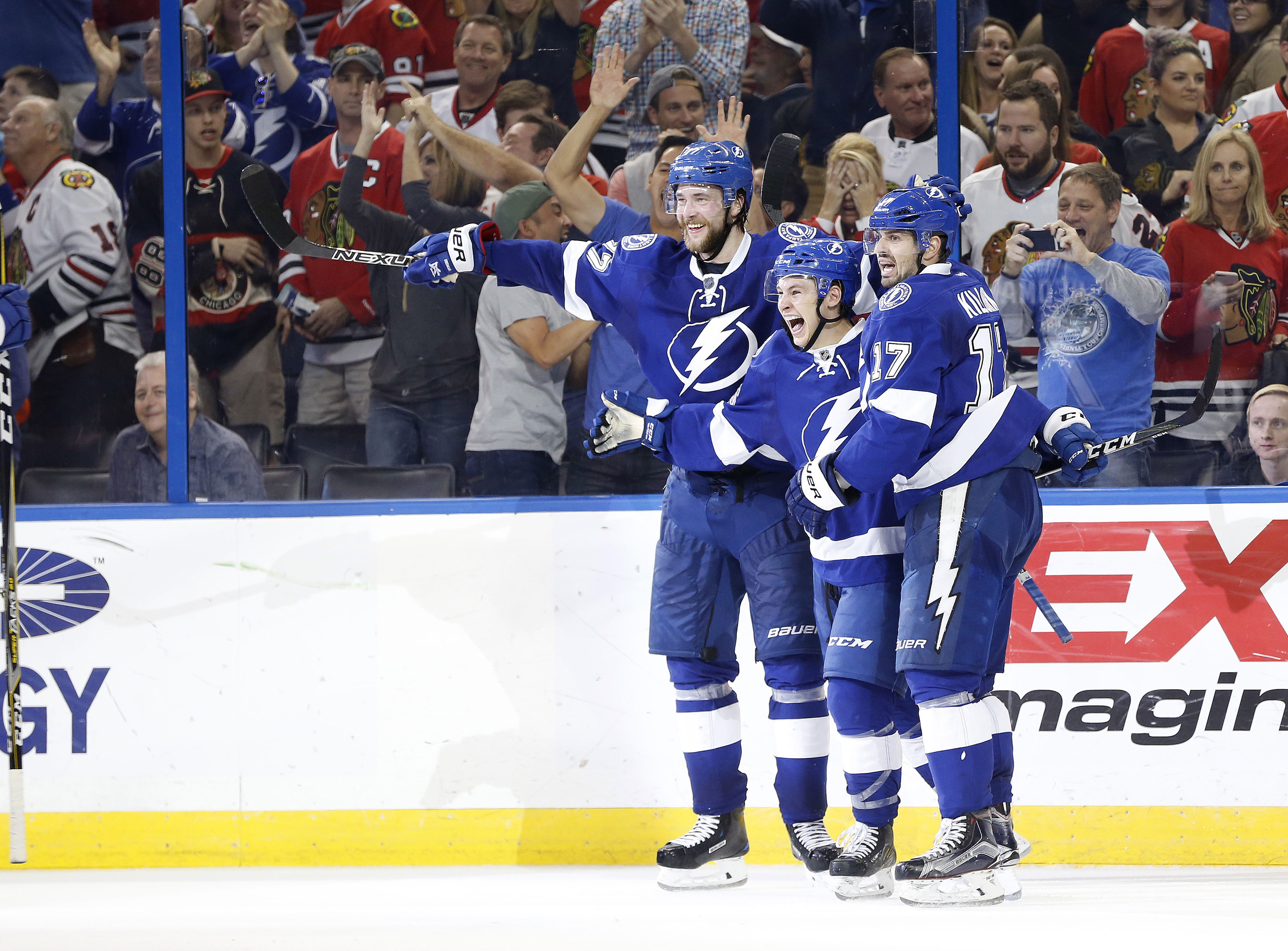 After being down 3-1 in the 1st period, the Tampa Bay Lightning pulled off a heart-pounding comeback and defeated the Chicago Blackhawks 5-4 in overtime.
TAMPA — The Lightning took the ice Monday for the start of a four-game homestand in a better state of mind than when it left for Boston after losing all three games on its previous homestand.
The NHL lauded Kucherov for keeping the Lightning in the playoff race and for setting personal milestones.